As part of the second year of my degree, we was tasked to create an interactive data visualization in the form of a website. This was created in collaboration with NISRA (Northern Ireland Statistics and Research Agency) and their 'Programme for Government' which is centered around impartiality and holding the Northern Irish assembly accountable for their facts and figures. We had to take data provided by NISRA and create an engaging experience to help explain the data, and to create a narrative behind the figures.
We each had to choose a topic to work from, and then produce a design deck proposal from that. We came together in a group and decided to choose my proposal to base our data visualization on . I chose alcohol, more importantly the amount of alcohol related deaths. The design deck is featured below.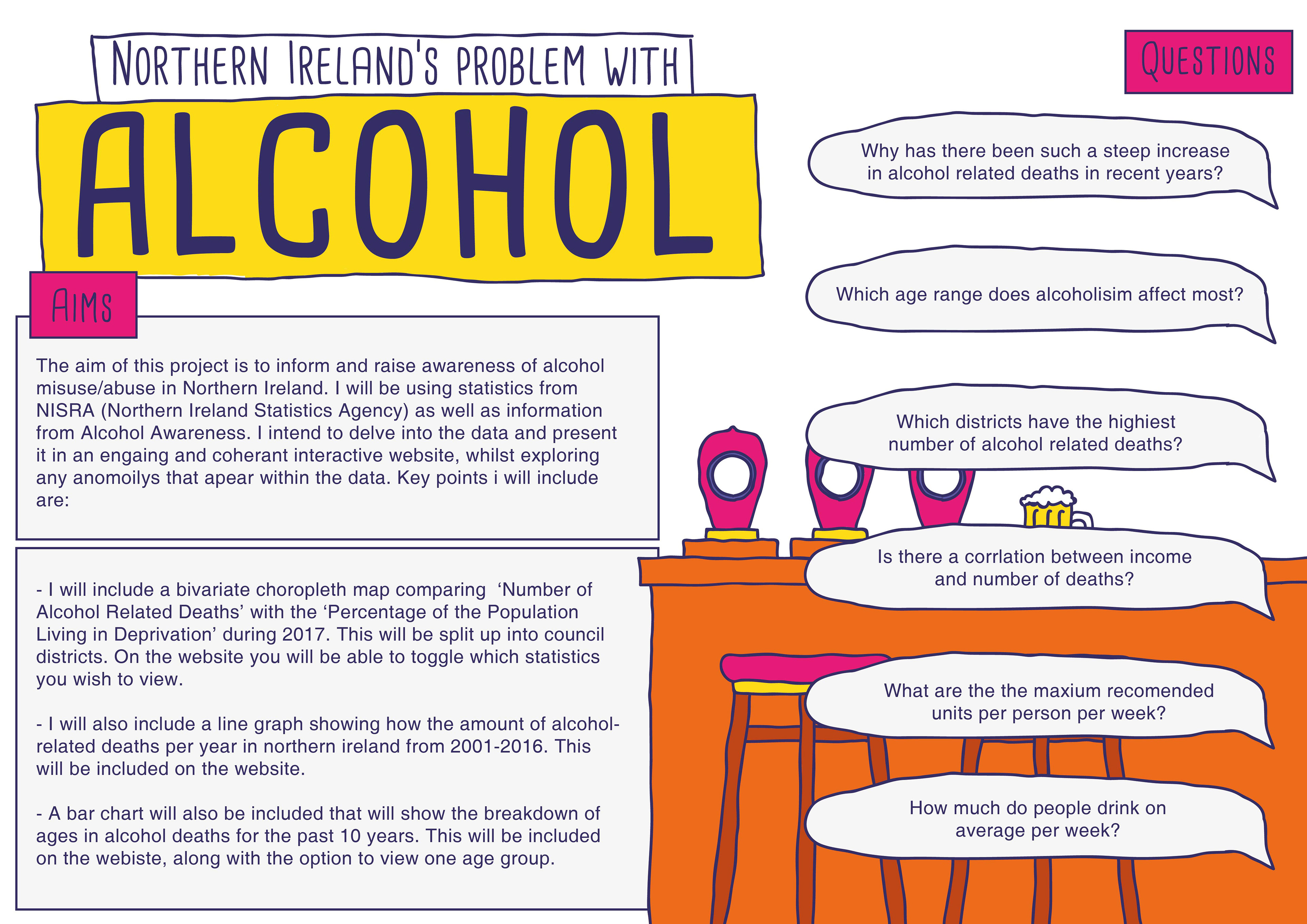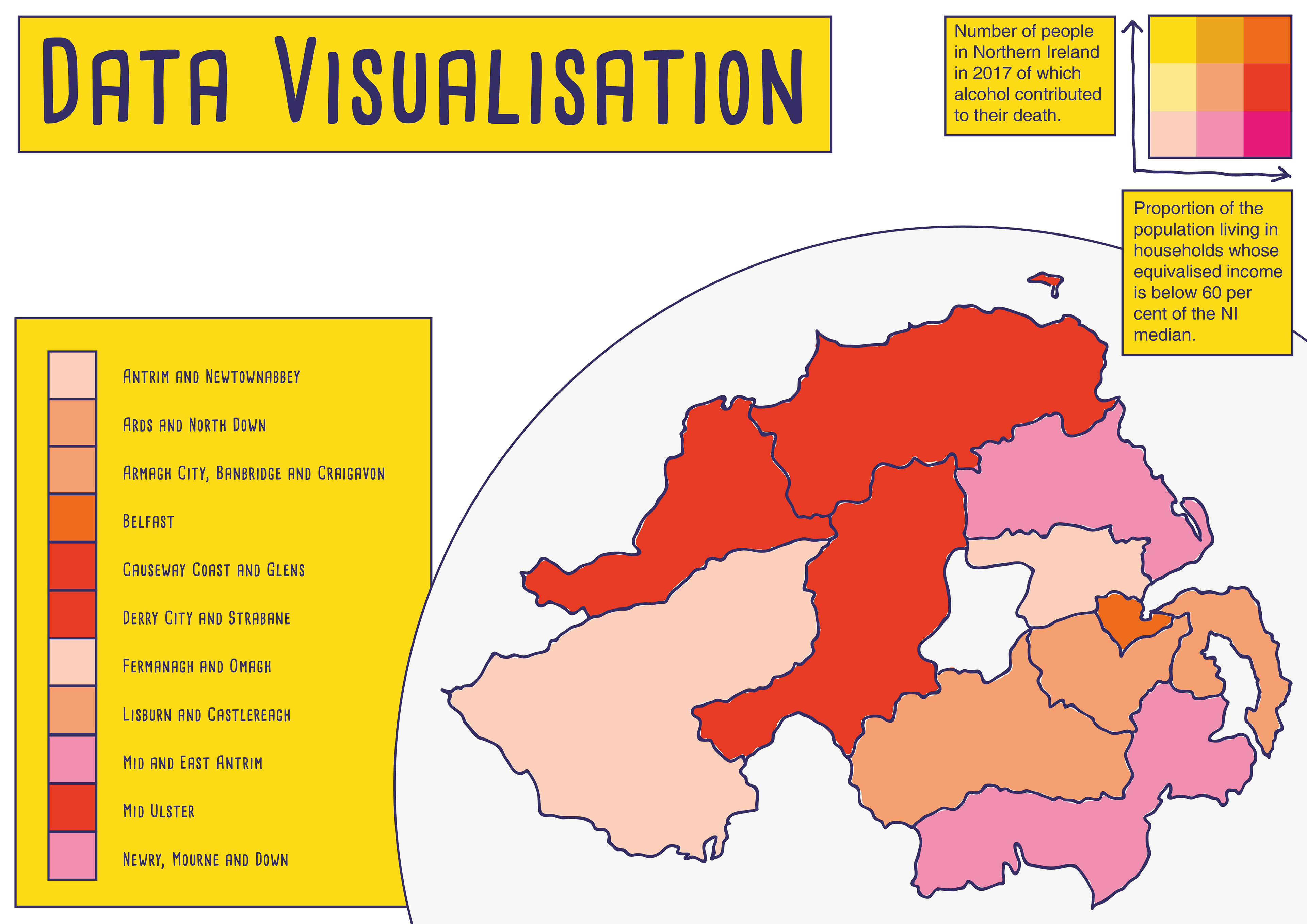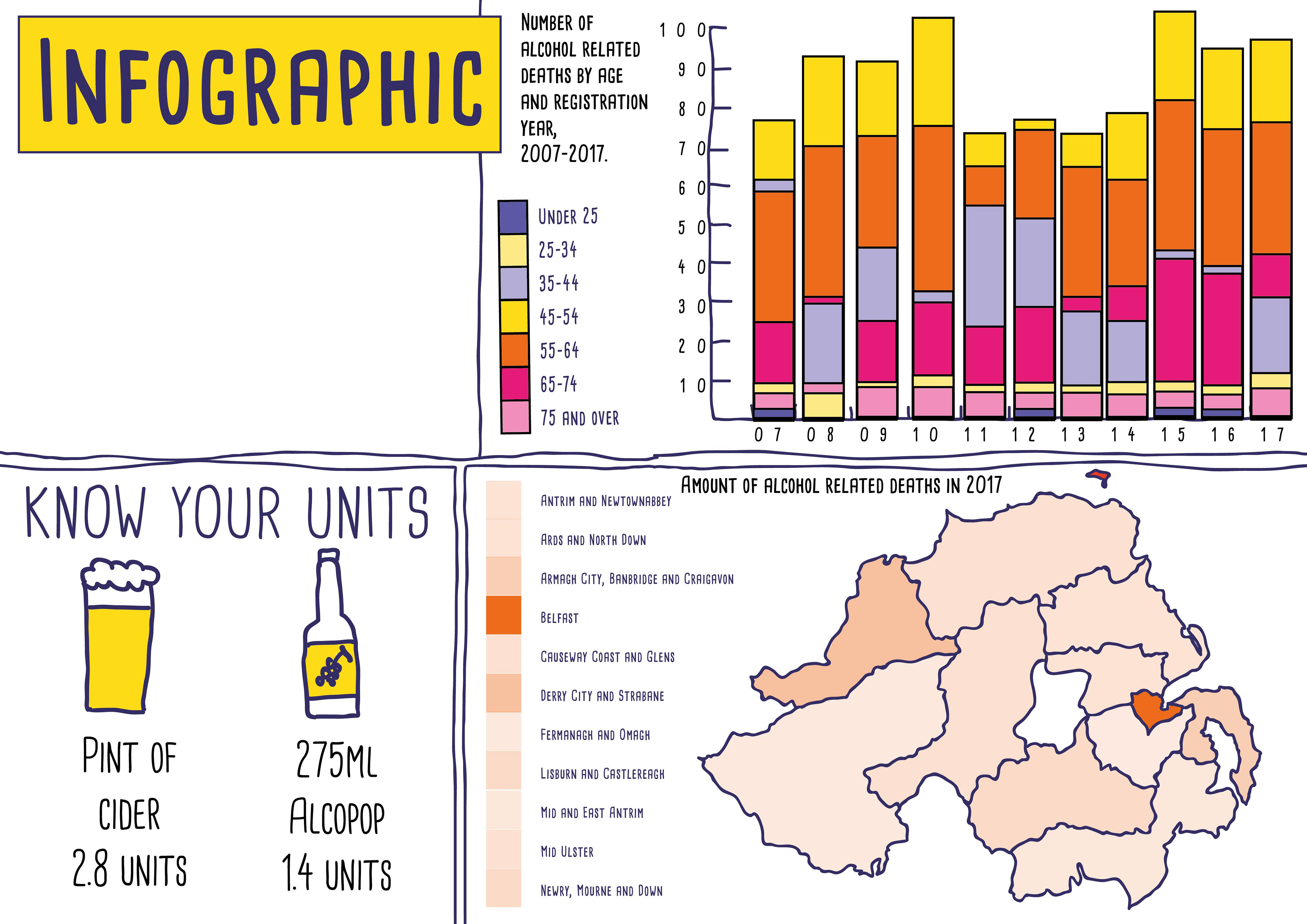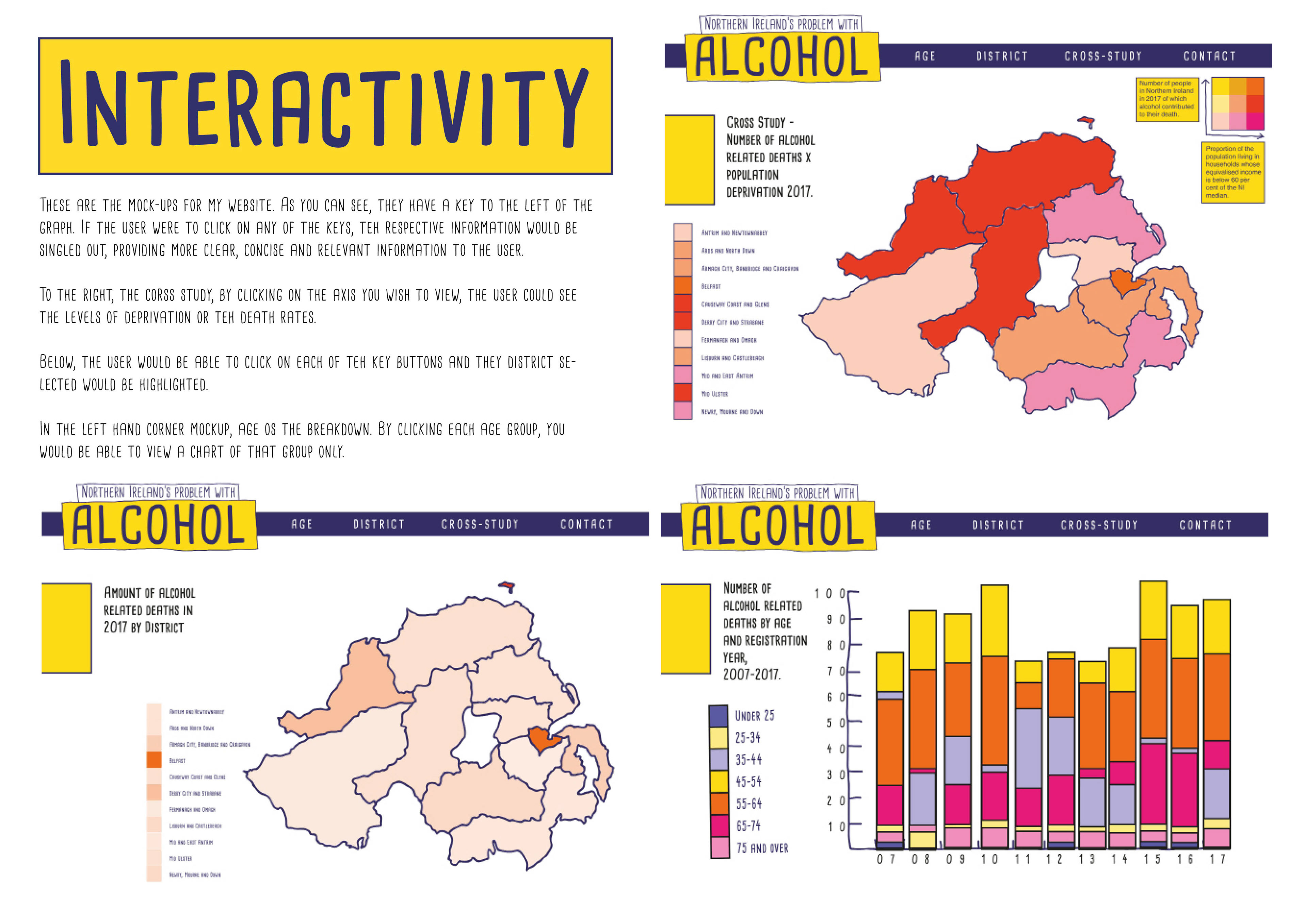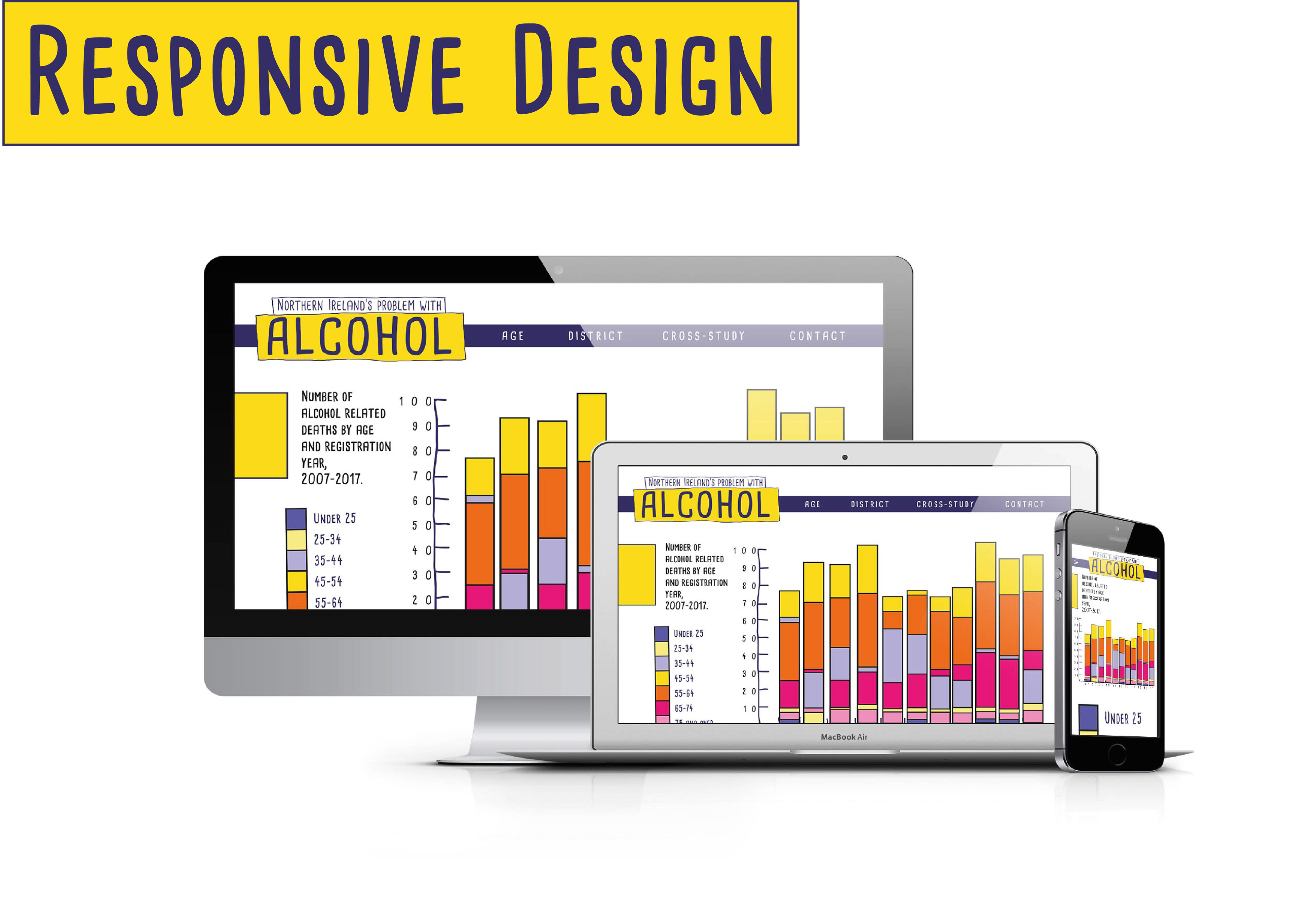 Below you can see the finished website, including all data visualizations, which was created in collaboration with
Hollie McCartney
and
Bethany Rush
.